Tamiya Comical Hornet TAM58666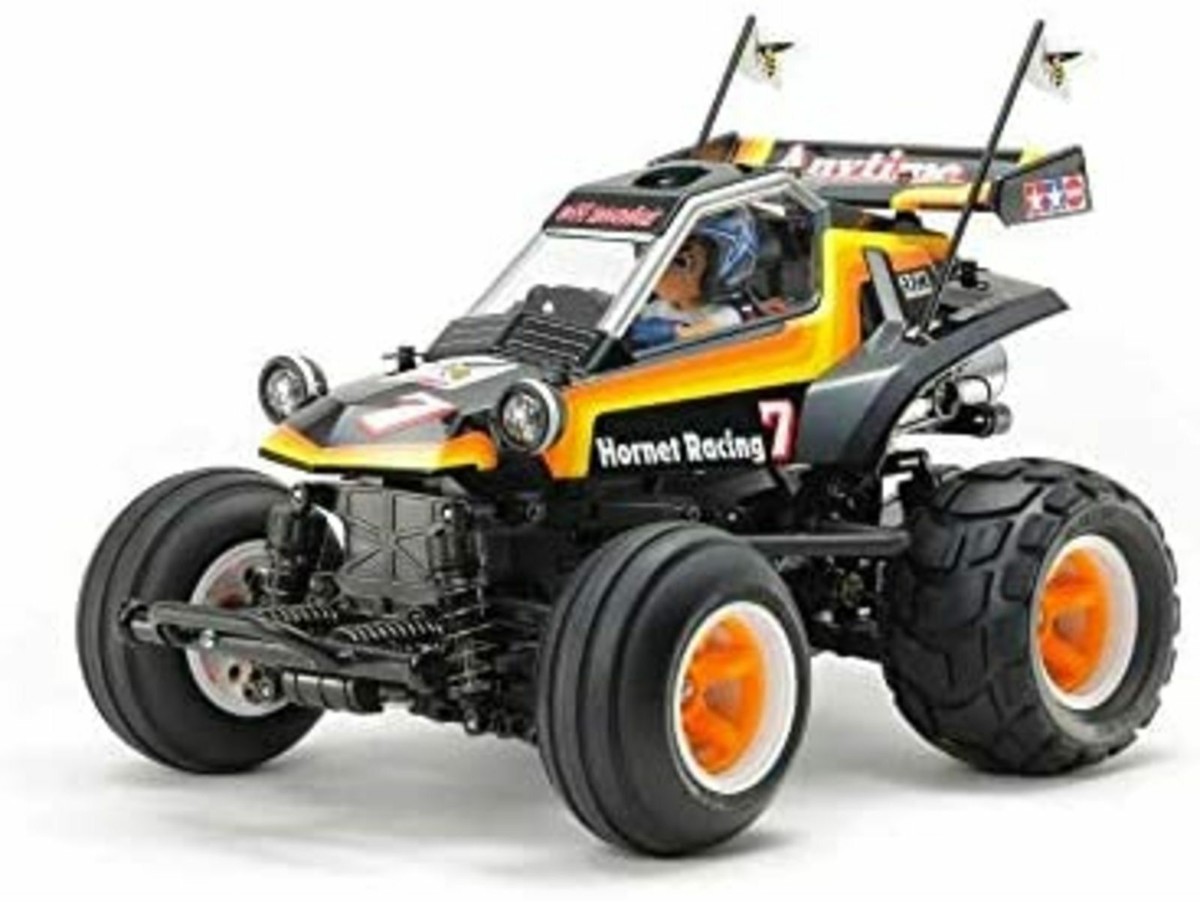 Brushed 1/10 buggy with 2WD drivetrain. Available as a kit.
---
Specs
---
AVAILABILITY
Popularity:
POWER
TERRAIN
DIMENSIONS
Wheelbase:
170 mm (6.69 in)
MATERIALS
Chassis material:
Plastic, abs
Body material:
Polycarbonate
TECHNICAL
Speed control:
Tamiya TBLE-02S
Differential type:
Bevel gear
SUSPENSION
Type:
Double wishbone, independent
Size Comparison
---
Size of the Tamiya Comical Hornet TAM58666 vs. an average couple. The gray box is the relative size of the car seen from the side.
---
Size Diagrams
---
Length x Width
Dimensions from above (length x width) vs the average scale 1/10 Buggy.
Height x Width
Dimensions from the side (height x width) vs the average scale 1/10 Buggy.
---
Track Sizes
A 1/10 buggy like this car needs these minimum track sizes.
Small track
6.2 x 11.1 meters (20 x 36 feet)
Medium track
9.2 x 12.3 meters (30 x 40 feet)
Large track
12.3 x 18.8 meters (40 x 62 feet)
---
Compares
---
Tamiya Comical Hornet TAM58666 is often compared with these RC cars.
Add Review/Photos
---
Have this car or remember having it? Please write a review and/or upload photos of this car. Thanks 👍
---