Arrma Granite Voltage ARA102727T1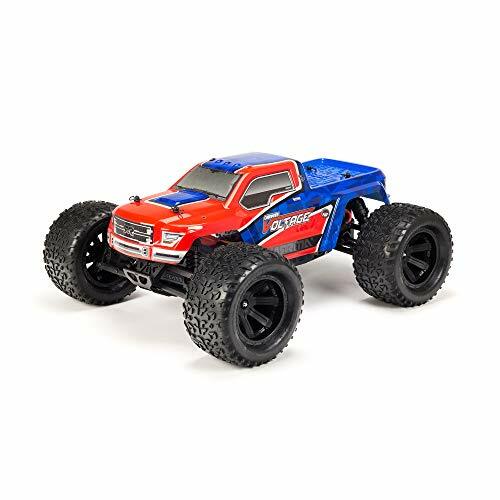 Brushed 1/10 monster truck with 2WD drivetrain. Available as ready-to-run.
---
Specs
---
AVAILABILITY
Assembly time:
No Assembly Required
Popularity:
POWER
REMOTE
TERRAIN
DIMENSIONS
Weight:
1.93 kg (4.25 lbs)
Wheelbase:
285 mm (11.22 in)
MATERIALS
WHEELS
Wheel width:
52 mm (2.05 in)
TECHNICAL
Ball bearings:
Transmission only
Brake type:
Integral with ESC
Overall drive ratio:
15.11:1
SUSPENSION
Size Comparison
---
Size of the Arrma Granite Voltage ARA102727T1 vs. an average couple. The gray box is the relative size of the car seen from the side.
---
Size Diagrams
---
Length x Width
Dimensions from above (length x width) vs the average scale 1/10 Monster Truck.
Height x Width
Dimensions from the side (height x width) vs the average scale 1/10 Monster Truck.
---
Track Sizes
A 1/10 monster truck like this car needs these minimum track sizes.
Small track
7.6 x 13.6 meters (25 x 45 feet)
Medium track
11.3 x 15.1 meters (37 x 50 feet)
Large track
15.1 x 23.1 meters (50 x 76 feet)
---
Compares
---
Arrma Granite Voltage ARA102727T1 is often compared with these RC cars.
Add Review/Photos
---
Have this car or remember having it? Please write a review and/or upload photos of this car. Thanks 👍
---